You may have heard the latest news surrounding heated helmet visor inserts… They are causing quite a stir – A real biking gamechanger even! Here's everything you need to know about the world's first heated helmet visor inserts.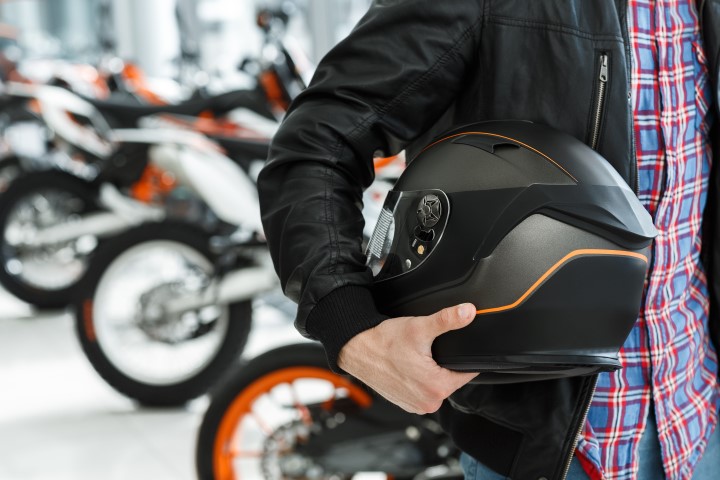 Let's start with the company and the scientific team behind them – Diamond Coatings.  A well established and respected optical coatings company that have been supplying specialist coatings for the last 20 years to a global base of industries ranging from military and healthcare to medical and space exploration.
One of Diamond Coatings most sought after coatings involves ITO (Indium Tin Oxide). This is a transparent material that also has excellent conductive properties and is used to produce touchscreens, heated windows and smart low emission glass.
The technical team have a large number of biking enthusiasts and it was only a matter of time before they applied their technical expertise to the first love… riding. Maybe the idea originated from the heated windows capability?
VISIN, the brainchild of the Diamond Coatings tech team is a world first – the only heated visor insert available.
When a rider is faced with a demanding environment, the helmet visor will often steam up, causing serios vision issues. Most riders have adapted by opening their visor slightly to allow an air flow, but they also allow the elements to creep into the helmet, making for an uncomfortable ride.
VISIN corrects this by passing a small electric current across the film which is applied to the visor. The result is a constantly clear visor, regardless of the weather. The visor insert can be fitted to all helmet visors easily and in a matter of minutes. In fact, you can be riding fog free in no time.
With an impressive rechargeable lithium battery pack, the heated visor inserts last for eight hours continuous usage. There is also a boost mode which increases power output x 2.5, making those cold wet starts also mist free.
The importance that comes with a motorcycle helmet can only be matched by its visual qualities. By removing even a hint of condensation from the helmet visor, a riders comfort, peace of mind and overall safety is dramatically increased.
Not sure if you believe all the hype? Read the latest VISIN review from Adventure Bike Rider here.
You might also be interested to know you can purchase your heated helmet visor insert right here.