Can You Get Snowmobile Helmets With Heated Shield?
There's nothing like being out on the snowmobile on a cold crisp morning! Suited and booted with the warmest gear and equipped with your helmet for safety, getting out on the mountains offers a huge buzz.
There is always a downside though – the conditions – it's freezing! Whilst this isn't a huge issue with the range of cold weather clothing available these days, the conditions can cause issues with vision, in the form of helmet fog.
The current solution? (wait, we have a better one!) Opening the helmet visor slightly to de mist. Yep, this isn't a great solution – at speed, it feels even colder and opening the visor can make the rider a little watery eyed.
So can you get snowmobile helmets with heated shields?
Yes! This is fantastic news and a real plus for all snowmobile users, but these specialist helmets cost a fortune. There is an alternative and it will work with your existing helmet.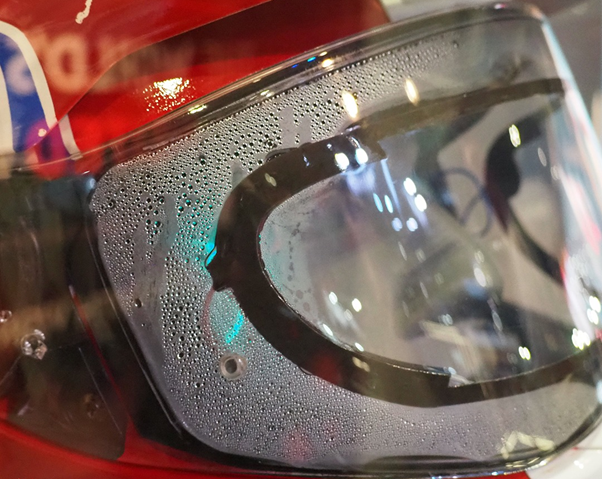 VISIN Snowmobile Heated Visor Insert
Using your existing helmet, you can now get universal inserts that sit over your visor and keep your vision fog free, regardless of the conditions or the environment.
VISIN is a clever piece of kit. This thin film insert is applied to a visor and heat is generated instantly. This is achieved by depositing a thin layer of ITO (Indium Tin Oxide) onto the visor insert. ITO is both transparent and conductive, meaning an electric charge can be carried across the film.
This is achieved by connecting the thin film insert to a rechargeable battery unit which gives a small uniform charge which generates a low output of heat. In fact, and this is quite impressive, on a single charge the visor insert generates enough heat to de fog a visor for up to 8 hours continuous use.
VISIN operates between -20°C to 60°C making it ideal for most environments and there is also a boost mode when facing harsher weather.
VISIN is the brainchild of the team at Diamond Coatings Inc, who are both experts in ITO coatings and also avid bikers and snowmobile enthusiasts. The team spent a huge amount of time rigorously testing the visor insert before going to market and are excessively proud of their work on this – Better vision matched with enhanced comfort, leading to greater safety and enjoyment.
Heard enough? How much do you need one of these in your life?! You might be pleased to know you can purchase your heated helmet visor insert right here.