Can You Get A Helmet With Heated Visor?
A helmet with a heated visor? That sounds like a dream! Dreams do come true and there are helmets available with a heated visor – there's a downside though… they come with a hefty price tag.
Don't worry though, the dream doesn't end there. There is an alternative and it's a real game changer. How about a visor insert that provides all the heat you need for a fog-free ride?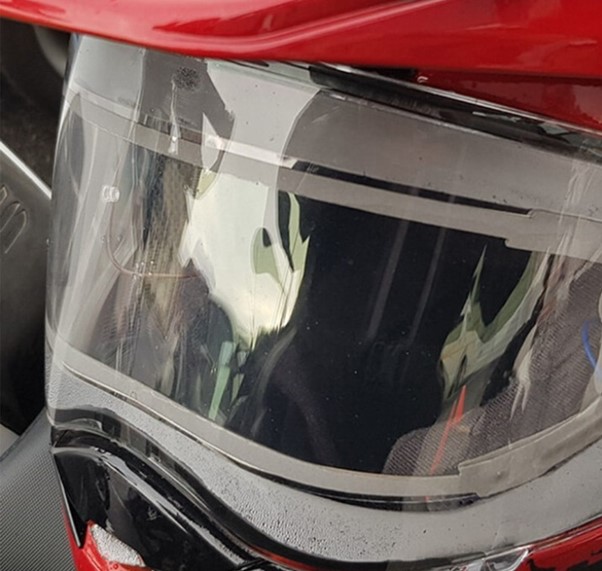 We are talking about VISIN – the world's first and only heated visor insert. VISIN has been designed to fit all helmets and can be retro fitted by anyone following simple instructions.
How does VISIN work?
Ahhh, the science bit… we love the science bit. The team behind VISIN have an extensive and successful background in supplying specialist coatings to a multitude of industries throughout the world. One of these coatings is actually transparent and electrically conductive and can be applied to plastic and glass – making it able to carry an electric charge.
This coating is formed using Indium Tin Oxide (ITO). ITO glass is used in touchscreen cellphones for instance and ITO layered as a thin film onto plastic is what is used to produce the VISIN visor inserts.
When the charge is pushed over the visor insert, heat is generated. The heat disperses any fogging instantly. If the weather conditions dictate, VISIN continuously applies the charge resulting in up to 8 hours completely clear vision, even in environments ranging from -20°C to 60°C.
VISIN comes with a connected battery pack which can be recharged using a USB cable. It even has a boost mode where additional charge (heat) clears up any visor fog on command.
Another great feature regarding VISIN is the universal fit. Every helmet already out there now has the capacity to have a heated visor within. This is obviously a cost saving benefit for every rider currently, not to mention the huge safety benefit.
Please view Our Technology page for more of an insight into how we created VISIN, and why not take a look at how we road tested the heated visor insert before we launched to the general public.
You might also be interested to know you can purchase your heated helmet visor insert right here.
Stay safe fellow riders!